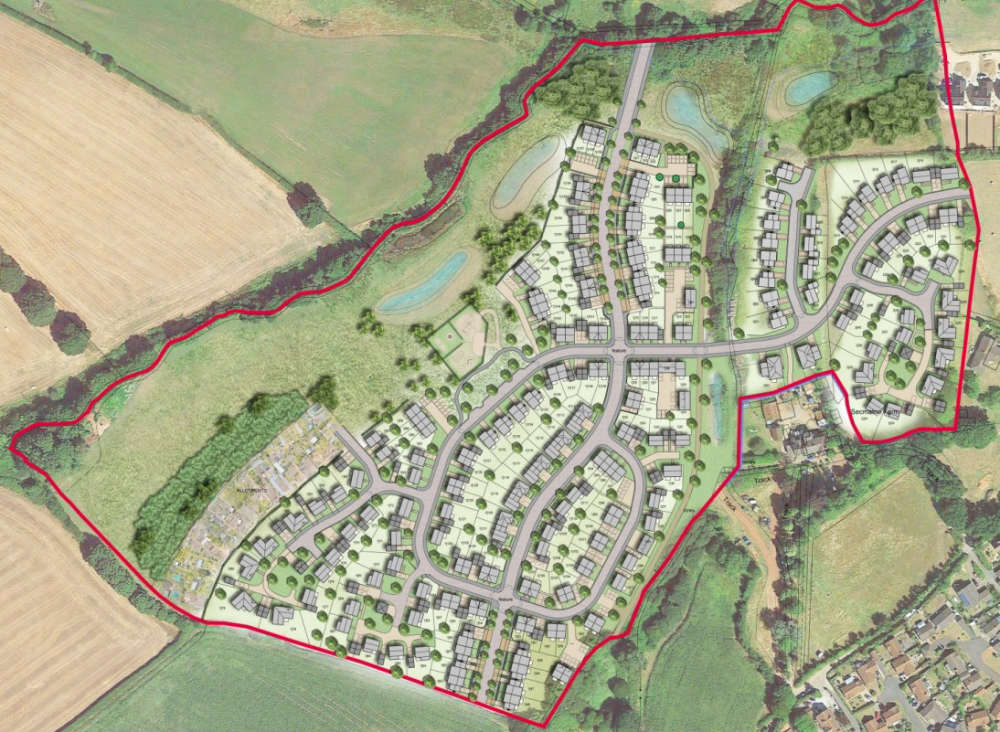 More than 350 homes on the outskirts of Dawlish have been given the green light despite claims that some of them are 'absolutely ugly.'
Teignbridge's planning committee looked at plans for two adjoining sites at Gatehouse Farm off Secmaton Lane; one from Bloor Homes for 149 homes and the other from Taylor Wimpey for 205.
They mark the latest phase of a huge housing area which will have more than 860 homes when complete. The land has long been earmarked as part of a 'high quality landmark development' for what is described as the 'gateway' to the town.
Outline planning permission has already been granted, and planners were being asked to agree details of the latest phases.
There have been concerns over the drainage and sewerage for the site, with homes built elsewhere in the area having suffered sewage spills, but the committee heard that a treatment plant would be built before the properties.
Liberal Democrat council leader Martin Wrigley, whose Dawlish North East ward contains the land, said: "This is not a site that would have been chosen under current policies and weather conditions.
"We are in a different time and a different place from when it was originally agreed."
Councillors called for more green spaces, and Cllr Jackie Hook (Lib Dem, Bushell) said: "This is a dense development without sufficient green infrastructure, but we are in a difficult position.
"It's not perfect by any means, but I don't see what we can do about it."
Cllr Jane Taylor (SD Alliance, Kerswell-with-Coombe) said she was disappointed that both Bloor and Taylor Wimpey sites did not include more affordable housing.
And, describing the Taylor Wimpey plan for the southern half of the site, she said: "I think this is the least attractive development I've seen since I've been on planning. It's absolutely ugly.
"Newton Abbot has already been named one of the ugliest towns, and we don't want that to spread out to other areas."
Committee members also urged council officers to keep close watch on the movement of heavy lorries while the homes are being built. They called for them to be kept away from roads near the site during times when children were going to and from several schools and nurseries nearby.
Both developments were passed by large majorities.